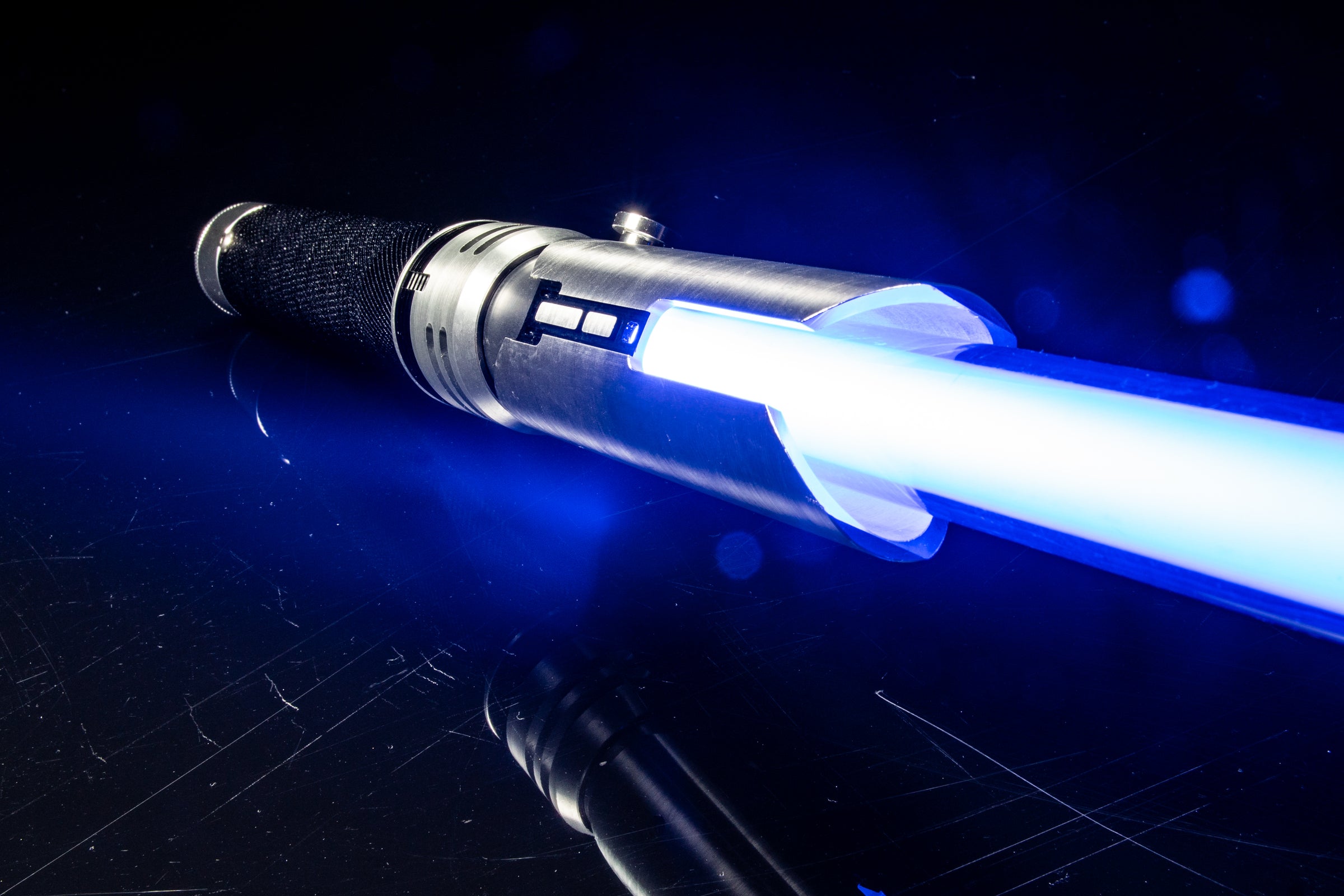 Affordable, Customizable, Combat-ready LED SAbers
As long time Star Wars obsessed fans with engineering backgrounds, we set out to engineer the very best combat-ready, customizable light sabers on the market.
As we looked around the world of custom sabers, we felt there was a huge opportunity for someone to really do it right—to not only create a high quality custom saber that's durable and built to last, but also to make it affordable and quickly available for fans of all ages, anywhere in the world.
And with our lifetime blade warranty, industry-leading order processing times, and lowest cost-per-feature offering, that's exactly what we did when we created Kyberlight!
WHY KYBERLIGHT?
There are a number of different reasons why you'd look to Kyberlight as your saber provider.
Among them are the fully customizable hilts—not being relegated to one build with the saber you've got, but instead having limitless possibilities for making your saber unique to you.

As well as Kyberlight's Price-Per-Feature: Every Kyberlight comes standard with features that others make you pay extra for, like…
Combat capability and durability (lifetime warranty on every blade)
Brilliant blade illumination (600 lumen LED driver)
The highest quality designs (aerospace grade 7075 aluminum materials)
The best customization options (custom accessories that mix and match on the same base hilt with limitless possibilities)
17+ built-in blade colors
3 sound fonts with rich quality and effects
Rechargeable battery
And more!
And we offer all of that at half the industry average price.

We plan to continue to launch new custom accessories on a regular basis and to continue to expand the limitless customization combinations.

We appreciate the unique passion that everyone brings to the saber community and we're excited that we can offer something totally unique, durable, and at the lowest cost-per-feature in the industry.