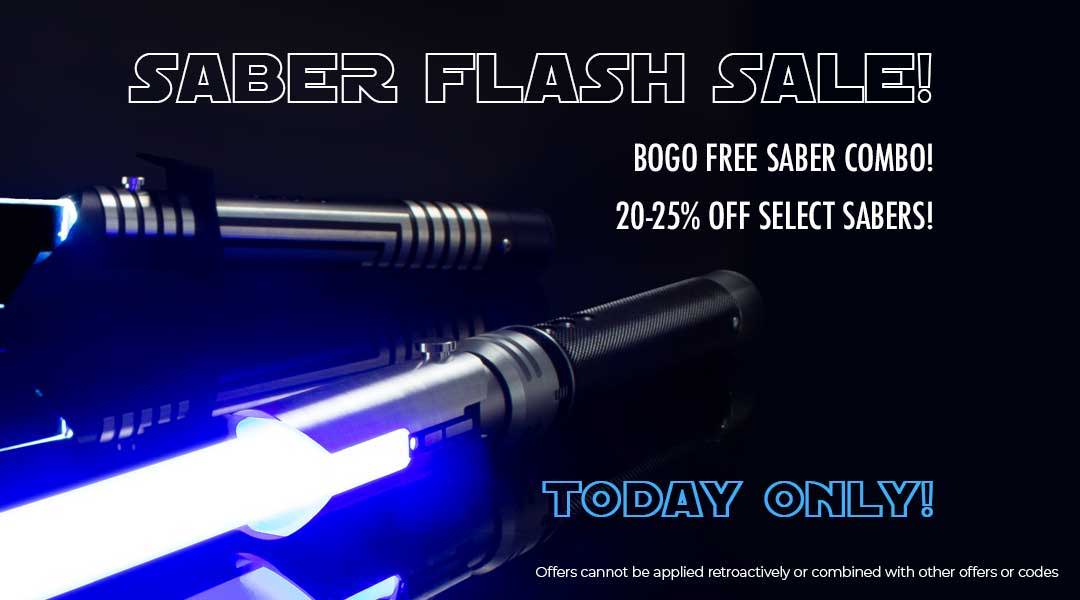 These aren't the discounts you're looking for... ?


Take 15% off the rest of the site!
Discounts cannot be applied retroactively. While supplies last.
In honor of our favorite celebration, we're going to be giving away a FREE Saber to one lucky winner on July 1st!
You'll hear from us after the drawing about new releases, community spotlights, "galaxy far, far away" news, and limited discounts or promotions. But, you can update your preferences at any time!
By submitting this form, you are consenting to receive marketing emails from: Kyberlight, LLC, Old Shepard Rd, Farmington, UT 84025 United States. You can revoke your consent to receive emails at any time by using the SafeUnsubscribe link, found at the bottom of every email. Emails are serviced by Constant Contact.